Sofia Mantilla

Veterinary Assistant, CVA
Colleen Brinton

CVA II
Vanessa Castro

CVA
Emma Hennig

Veterinary Assistant
Jordan Keene

Veterinary Assistant, CVA
Hailey Keene

Veterinary Assistant, CVA
Ashley Lyday

CSR
Moises Mena

Veterinary Assistant
Carrie Morrison
Dr. Molly O'Bannion

Veterinarian
I grew up in Tomball and went to Klein Oak High School. I then went to Texas A&M for both undergraduate and veterinary school. My true passion is in surgery. I love to see both large and small animals.
Dr. Amanda Calhoon

Veterinarian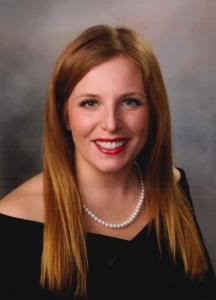 Dr. Calhoon grew up in the "big city" of Grand Island, Nebraska. After graduating high school she attended the University of Nebraska-Lincoln (Go Big Red!!) and graduated with a bachelor degree in Veterinary Biomedical Sciences and Biochemistry minor in 2012. She graduated from Iowa State University as part of the UNL/ISU Professional Program in Veterinary Medicine in May of 2017.
While Dr. Calhoon has always loved her home state of Nebraska, she found a home in Texas during her veterinary externships. After veterinary school graduation she moved some 800 miles south to make Texas her permanent home. While she will always be a Cornhusker at heart, she loves everything about Texas including visiting the numerous Texas Gulf Coast beaches, the hot weather, friendly people, and uniquely "Texan" spirit.
Dr. Calhoon enjoys working with all sizes of animals from dogs and cats to horses and cattle. She particularly enjoys educating her clients on preventative medicine and well being for pet and farm animal alike.
She shares her home with four fur-babies: Lucy, a feisty nine year old cat; Diesel, a six-year old Brittany who knows how to spell his favorite word (B-A-L-L); Tessa Sue, a three year-old pit bull mix who loves to snuggle; and a ridiculously sweet-tempered tabby named Enzo.
Dr. Lynlee Linke

Veterinarian
Shelby Jennings, L.V.T.

Licensed Veterinary Technician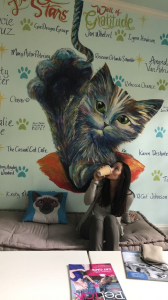 Jerilyn Oliver

Practice Manager
I grew up in central Texas, married in 2002 and the mother of 2. I also have 2 cats who can open doors and turn on and off lights.