Farm Calls for Large Animals
Farm Calls for Large Animals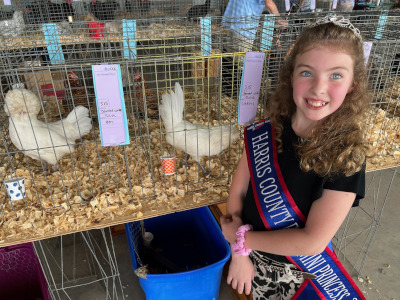 The Houston area's northwest quadrant has its fair share of farms, and as a service to our clients with livestock, the doctors at Northwest Animal Hospital provide farm calls so that your large animals (plus those cagey little chickens) that can't be transported can still get the quality healthcare they need.
Dr. O'Bannion proudly serves as a veterinarian for the Texas FFA Association, and she has a special place in her heart for farm animals. She and the doctors at Northwest Animal Hospital provide experienced care for horses, cows, pigs, sheep, goats, and poultry.
There are a lot of conditions that our doctors can effectively treat in the field, but if a case is particularly complicated, you may be referred to the nearest hospital dedicated to large animal care.
---
Common conditions and procedures that we can address in the field include:
Prolapses (common in beef cattle)
Castrations
Colic
Respiratory problems
Diarrhea
Vaccines and dewormers
Horn and hoof care
Abscesses
---
Common symptoms of illnesses in farm animals:
Labored breathing
Fever
Weakness
Loss of appetite
Diarrhea
Weight loss
Lumps, bumps, sores on the skin
Please don't hesitate to call us if your farm animal needs routine care or is showing signs of an illness. We will do our best to schedule your farm call as soon as possible.