Welcome to Our Family!
Northwest Animal Hospital
Since 1972, Northwest Animal Hospital in Houston has proudly provided quality, affordable veterinary care for multiple generations of pet families in Tomball, Spring, Cypress, The Woodlands, and other surrounding communities.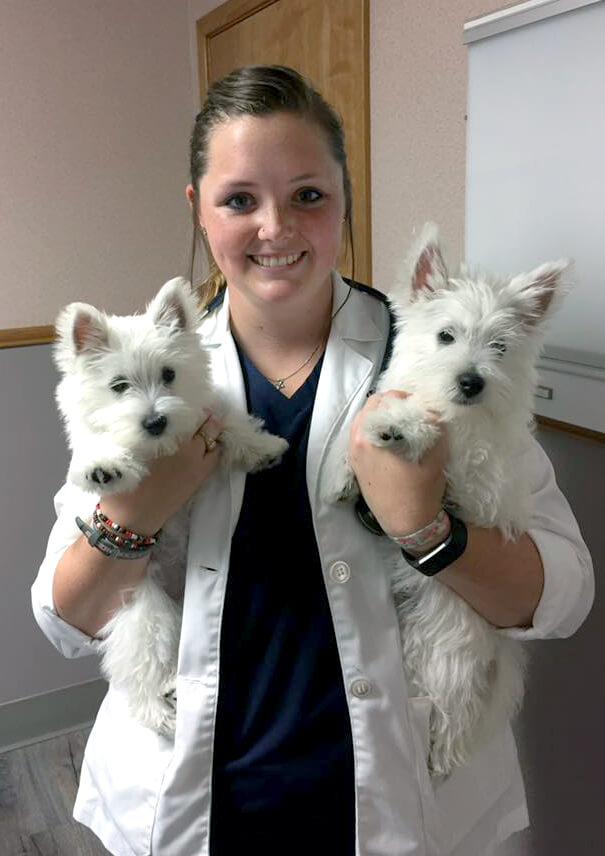 Privately owned and operated by Dr. Molly O'Bannion, Northwest Animal Hospital is a full service facility dedicated to the health and well-being of virtually all companion animals, from cats and dogs to reptiles, feathered friends, and pocket pets.
As a veterinarian for the Texas FFA Association, Dr. O'Bannion also brings her passion for large animal care to Northwest Animal Hospital, and we are pleased to offer house calls for our clientele with farm animals.
Our experienced team of doctors, technicians, and staff (including our reception cat, Tina!) place a high value on compassion and making your trips to the veterinarian as comfortable as possible every step of the way. We work with you to provide individualized, affordable care options that best meet the needs of you and your pets.
Please take a few moments to review our full range of services and meet our friendly team.
Come on in!
Whether it's time for a checkup or your pet is feeling under the weather, please give us a call. We truly look forward to meeting you and your pets!