Pet Acupuncture in Houston
---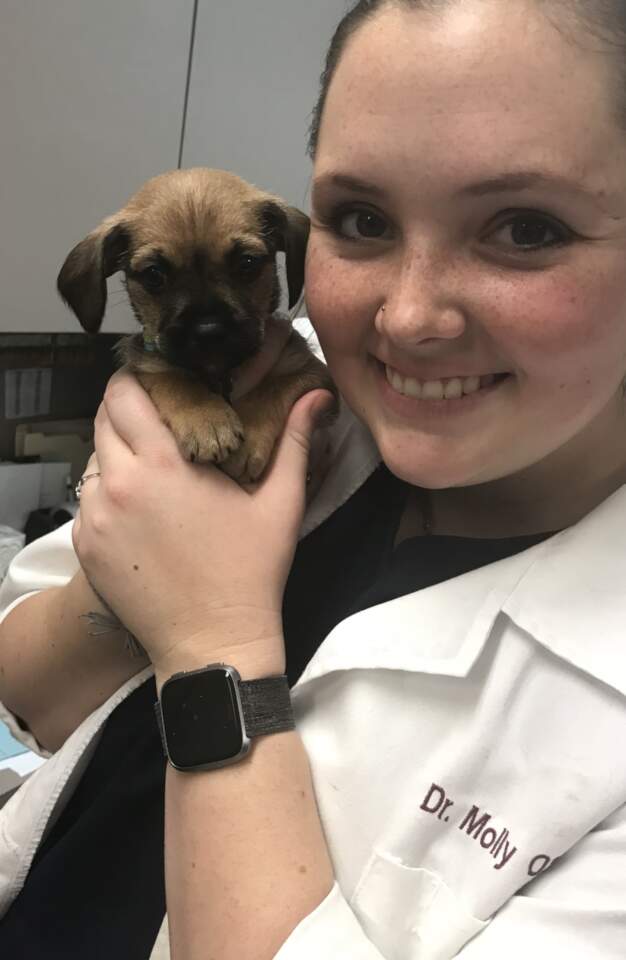 Dr. O'Bannion and the rest of our caring team want to ensure your pet has every advantage when it comes to his or her health, which is why we offer some Traditional Chinese Medicine (TCM) services. Our pet acupuncture, electric acupuncture, Chinese herbal therapy, and moxibustion holistic services serve a wide range of purposes on your pet's healthcare journey.
Pet Acupuncture
Traditional Chinese Medicine focuses on balancing energies in the body. Just like in humans, animals have acupuncture points, which are spots where the blood vessels and the nerves meet. If an animal is experiencing pain or illness because of an imbalance with one of these acupressure points, our team can use needles to stimulate blood flow, reduce inflammation, conquer pain, and improve the lymphatic system.
Pet acupuncture is often used for conditions such as arthritis, nerve damage, asthma, allergies, and skin problems. If you think acupuncture might help your pet, please request an appointment or give us a call (281) 444‑1084.
Electric Acupuncture
We also use minimal electric currents to complement our pet acupuncture to get the most out of the treatment. Electric acupuncture is used in conjunction with traditional needles to generate continuous electric pulses to enhance the needlework and encourage energy to flow freely throughout the body.
Chinese Herbal Therapy
At Northwest Animal Hospital, we believe in using every resource possible to encourage health and vitality in your pets. We use Chinese herbal therapy when applicable to enhance pet health without dangerous side effects that could impact organ function.
Moxibustion
This thermal therapy is also used in conjunction with acupuncture to help the blood flow smoothly. We often use it to assist with healing muscles, discs, skin issues, and even serious illnesses like cancer.
To learn more about any of our acupuncture or TCM services, please contact us today.
---